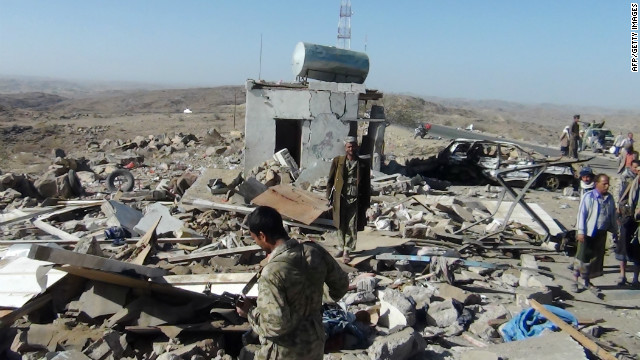 (CNN) -- Four soldiers in Yemen were killed and seven others injured Tuesday morning when a suicide bomber attacked a checkpoint in the province of al-Baitha, two security officials said.
The attacker used a car bomb, and the explosion was heard more than eight miles away, the security officials said.
After the blast, clashes erupted near the site of the explosion, and a suspected U.S. drone strike killed four alleged al Qaeda militants, including senior al Qaeda operative Nasser al-Thafri, officials said.
Security officials blamed al Qaeda for the suicide attack.
Read More